Meet our Team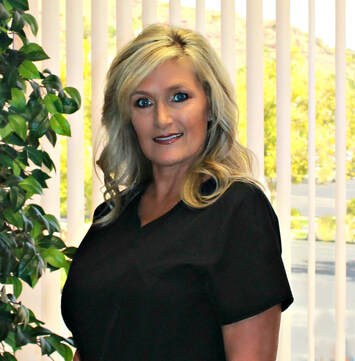 Lyssa
Lead Assistant
Lyssa was raised in Modesto, CA and moved to St. George with her husband and four children in 1998. She received her RDA in 1985 and has been in the dental field since that time. Since 2009 she has dedicated herself and education to sleep apnea and temporomandibular disorders. Lyssa enjoys boating, traveling and spending all of her spare time with her grandchildren!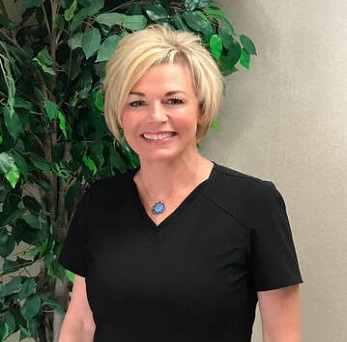 Joni
Dental Hygienist
Joni grew up in the Ogden, UT area. Joni graduated from Weber State University practicing dental hygiene since 1991 in both Utah and California. Recently Joni obtained her Master Esthetician Certification from Taylor Andrews Academy in St. George, Utah. She loves working one on one with all of her hygiene patients. Joni has been working with Dr. Phillip Hall since 2009. In her spare time she likes to spend time on the road camping with her husband in their travel trailer and spending time with her children and grandchildren.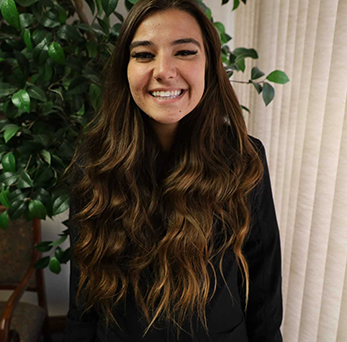 Christee
Scheduling Coordinator
Christee grew up in Utah county and recently moved to St. George so her husband could attend medical school. She previously worked at a dental office in Provo and worked at a doctor's office in Lindon. She loves meeting new people and hanging out with family and friends. You will often find her camping or hiking in the mountains. She spends most of her free time with her family and friends, being in the outdoors, and preparing for her first baby!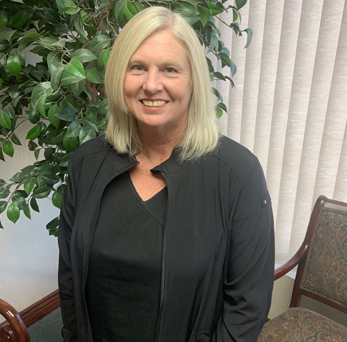 Julie
Scheduling Coordinator
Julie moved to St. George in December 2015 to come back to her college stomping grounds and to raise her youngest daughter. She started her dental career at the Grossmont Health Occupations Center in Santee, CA in 1998 where dentistry became her passion! She was an assistant at an Endodontic office for five years and fell in love with the anatomy of all teeth. By the time she left California, she had worked as an office manager for 8 years and as an assistant for 9 years. She is enjoying getting to know the Hallmark Dental Group family and helping patients in all aspects of dentistry.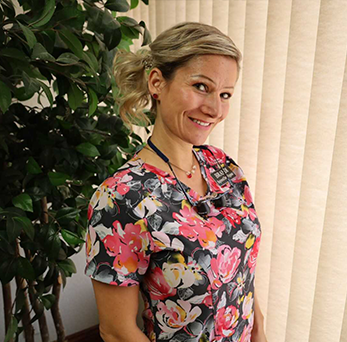 Brandi
Dental Hygienist
Brandi is originally from the Elko, Nevada area and is a country girl at heart. She moved to St. George in 2002 when she married her husband, Jared. Brandi received an academic scholarship to Dixie State and graduated from the Dental Hygiene program in 2005. Jared and Brandi have 3 sons and enjoy riding motorcycles together. Brandi loves yoga, dancing, music, riding horses, shooting guns, walking their dog Biscuit, and star gazing.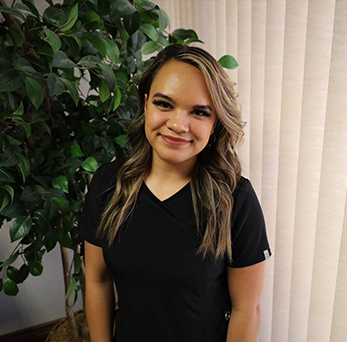 Kaili
Dental Assistant
Kaili was born and raised in Salt Lake City, UT. She is the youngest of 3 and an auntie to 3 adorable kids! She moved to Fillmore, UT where she graduated from Millard High School, and moved to St. George to continue school at Dixie State University. She went to Dental Essentials dental assisting school where she discovered her love for the dental field and has been assisting for three and a half years. She loves to dance wherever she is at and loves to go hiking to find lizards.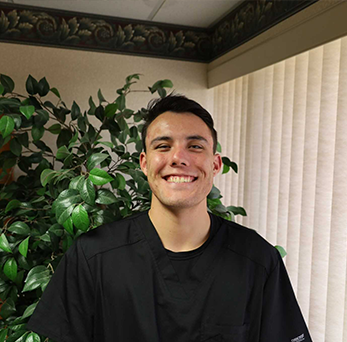 Miles
Laboratory Technician
Miles is originally from Orem, UT and he is currently a junior at Dixie State University. He is studying exercise science with a minor in chemistry. After he graduates, he wants to go to dental school and become an orthodontist. Miles loves sports and being outdoors with his friends.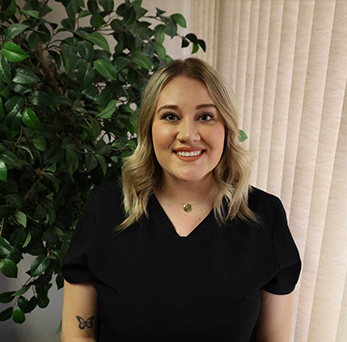 Keslie
Office Manager
Keslie was born in Salt Lake City, UT but calls St. George home. She went to Utah Valley University to study social work but started working in the dental field in 2017. She loved the dental field so much, she decided to pursue a full-time career in the industry. Keslie has two nieces that she adores and loves country music, morning coffee, and continuing to learn and master the Spanish language. In her free time, she likes watching make-up tutorials, gardening, and spending time outside in gorgeous Southern Utah.
Jacquie
Dental Assistant
Jacquie studied at ELAC has been working as a dental assistant for more than 25 years. She moved to Utah 21 years ago and has enjoyed making new friends. She loves eating a good steak, dancing, and spending time with her five kids. She has the most contagious laugh and is known for her outstanding patient care. We are so glad to have her on our team.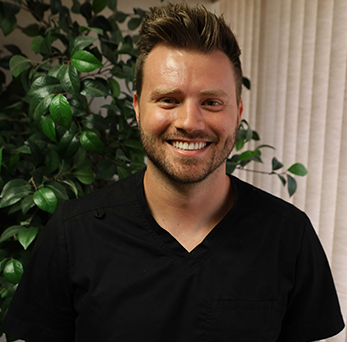 Jimmy Hall
Dental Assistant
Jimmy was born and raised in St. George, Utah. He recently graduated from Utah Valley University with a degree in biology. When he graduates, he plans on returning to Hallmark Dental Group and working here as a general dentist. Jimmy married his beautiful wife on New Year's Eve in 2015 and in his free time he loves camping, boating, and rock climbing. Jimmy is Dr. Hall's son and is currently in dental school at Dalhousie in Nova Scotia.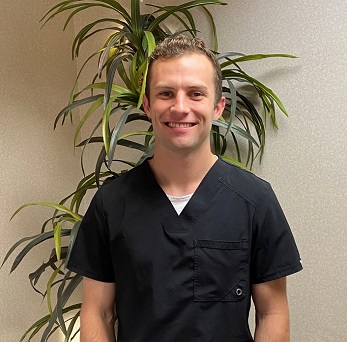 Chris Hall
Dental Assistant
Chris grew up here in St. George, Utah and is one of Dr. Hall's sons. He recently graduated from Southern Utah University in Cedar City, Utah. He graduated with his B.A. in Spanish and Chemistry and is currently attending Northwestern Dental School. He began pursuing his career in dentistry in 2019 when he worked at a community health clinic. In his spare time he enjoys playing guitar, hiking, riding his dirtbike, playing pickleball, spikeball, and playing other sports with his friends.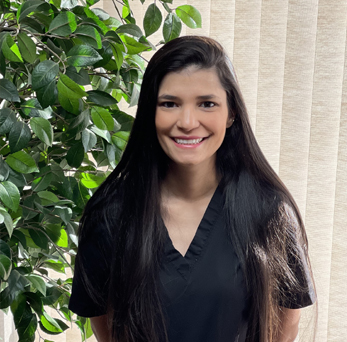 Meg
Dental Assistant
Meg was born and raised in Manaus, Brazil. She moved from Brazil to St George in 2014 to attend Dixie State University. Prior to graduating from DSU's Dental Hygiene Program, she worked as a dental assistant. Meg loves providing individualized care to her patients and forming long-lasting friendships. In her spare time, she loves traveling, crafts, going paddle boarding, and spending quality time with her husband and son.